We are pleased to work with
Hospice for Children "Formuła Dobra"

:
Below is an overview of the projects we are supporting on the platform, their status as well status updates for projects that have been funded
Active Projects
No projects currently available.
Successfully Completed Projects
None of the funded projects have reached their targets yet. The NPO's will provide status updates in due time.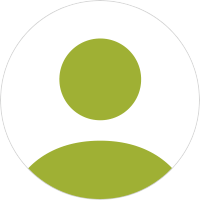 Agnieszka Prejbisz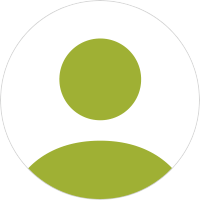 Ewa Janowicz
About
the Hospice for Children "Formuła Dobra"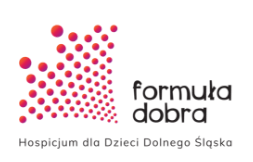 Overview
Stowarzyszenie Medyczne Hospicjum dla Dzieci Dolnego Śląska/Association Hospice for Children from Lower Silesia: "Formuła Dobra" is a home hospice providing holistic care to incurably - terminally ill children. Their team consists of over 50 people, including among others medical staff, psychologists, physiotherapists, all of them having many years of experience in caring for hospice patients as well as their parents and siblings. One of the most frequently reported need by families is rehabilitation that minimises the illness' symptoms and physical complaints, mostly relieves from pain. Physical activity also helps to improve body efficiency, help maintain adequate weight, positively affects immunity and wellbeing. Massage performed by physiotherapists improves vascularisation and oxygenation. It also accelerates metabolic processes in all parts of nervous system. It relieves increased muscle tension. Palliative patients often need physiotherapist's help to change body position and perform breath stimulating exercise. Practice shows that patients with incurable illnesses need to have rehabilitation run at home (visiting rehabilitation centres creates too big risk of infectious complications). This form of support is very expensive, and in most families that take care of an ill child one parent doesn't work. The cost of one hour of rehabilitation is approximately 70 PLN and it's a serious financial burden for the family. Hospice currently tries to ensure that each child has at least one hour of rehabilitation per week. This is a minimum answer to the families' needs.
Mission
Hospice vision is to create a model hospice for children. They care for creating a place, in which each parent in need will get support. A place, in which parents of an ill child, at every stage of his or her life will be assisted. A place that will take care of each member of an ill child's family – his or her parents, siblings, grandparents, etc. Hospice mission is to provide comprehensive assistance to incurably ill children and their families residing in the area of Lower Silesian voivodship. They fulfil their goal through activities that are free of charge and directed to public benefit
History
Hospice has been conducting treatment activity since April 2016. Currently, they take care of over 100 young patients from the Lower Silesia and are the one of the largest unit of this type in Poland. During over 3 years of their existence they have provided support to approx. 200 families. They received professional medical, psychological, and social support. Thanks to their activities parents of incurably ill children improve their knowledge about how to take care of their child. During physiotherapy they learn how to exercise with the child and take care of their own health. Thanks to pedagogical and psychological workshops that some families attended, siblings of an ill child improved their school performance, got more motivation for school work and raised their self-esteem. Parents get a lot of advice and tips about how to take care of an ill child, but also how to work with healthy children to help them solve problems and difficulties that they face. One of the most important elements of their activities is to work with the siblings, ensuring that the family doesn't focus all their attention on the illness. Such one-sided focus of the family life is a great threat to the future of parents taking care of an ill child on a long-term basis. This can affect healthy siblings' future, which is a focus in their work.