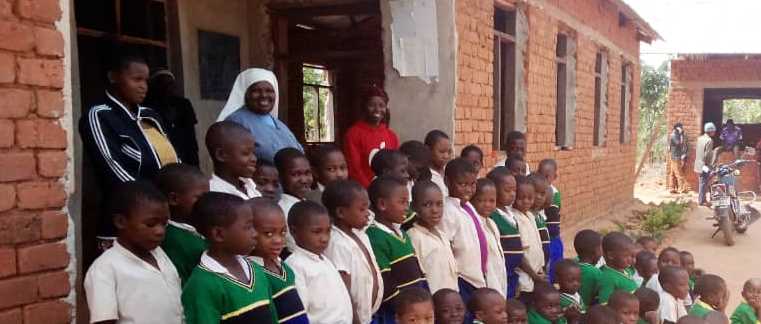 In the southwest of Tanzania, a modern hydroelectric power plant has been producing clean energy for a region that is half the size of Switzerland since 2016. The power plant was financed by the Albert Koch Foundation and is operated by the Benedictine Sisters of the Chipole Convent 45 km away. Since 2018, several Credit Suisse volunteers have supported the sisters in teaching them accounting and IT skills.
This project is only one of many engagements of the Benedictine Sisters of St. Agnes in Chipole. The approximately 350 catholic sisters are a stand-alone community. They run schools, a small hospital, an orphanage, a mill, a bakery, small shops, take care of elderly people and provide work in different kind of business areas, especially agriculture.
Former Credit Suisse Volunteers founded in December 2019 an Association to support the convent. 3 main goals have been defined as
1) Investing in the education of the sisters,
2) Investing in the education of children and young adults
3) Supporting the multiple non-profit projects for the region that are run by the sisters

The Association works closely with 2 other foundations: The Verein Kinderprojekt Chipole who has been supporting the orphanage for 10 years and the Albert Koch Foundation who has also enabled the construction of the first school building in Elfumbili and continues to pay the teacher salaries.
The Association now supports the current infrastructure project to refurbish and extend the current basic school infrastructure. The project is run by a sister and progress is reported on a regular basis. The next onsite visit is planned for May 2021.
Donations are fully invested in the respective projects and no administration fees are deducted. Donations from in Switzerland based donators are also deductible from the income taxes.
For further information please visit www.verein-chipole.org and www.chipole.org
Asante sana - Thank you very much for your support.
READ MORE
Thank you
Champions
Supporters