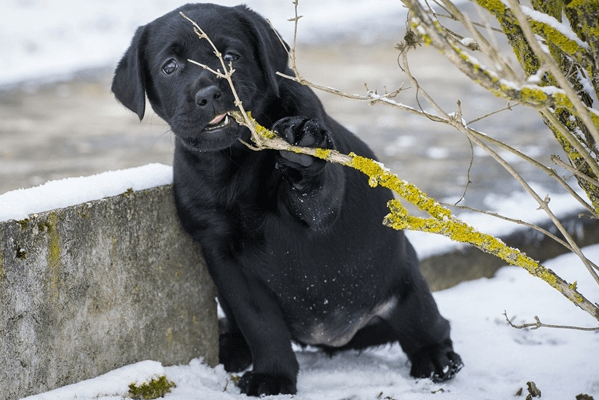 The Swiss team of the Internal Audit Department will organize for the first time a charity auction in favour of the Foundation Swiss School for Guide Dogs for the Blind in Allschwil. This charity has been elected by the Credit Suisse employees in Switzerland.
READ MORE
---
Problem We Are Trying to Solve
The school for guide dogs in Allschwil has been breeding Labrador retrievers since 1972, which they train to become guide dogs for the blind, assistance dogs, and autism service dogs. The dogs are carefully introduced into the lives of the disabled clients and the teams are provided with lifelong assistance. In addition, the school's social dog teams have been undertaking voluntary assignments for many years. The school for guide dogs aims to help as many people as possible to achieve greater mobility, independence, and quality of life with a well-trained dog.
Important to say: The clients receive the dog free of charge. The costs are partly borne by the Federal Disability Insurance (eidgennössischen Invalidenversicherung - IV). The rest will be covered by various donations (fundraising activity, inheritances and legates).
---
How We Are Going To Do It
In this case all received funds will be in favour of the puppies and their training.
We are aware that one puppy training costs are 5'000 CHF, however given the uncertainty of money that will be raised through our campaign, we do not want to specifically set the limit to one puppy i.e. 5'000 CHF. We would like to donate the amount as a general donation for the project and for puppy training.
Funds will be raised through a charity auction that will take place December 6th, 2019 and will be for Switzerland's Internal Audit Department.
---
Who Benefits
A visually impaired person who, thanks to his dog, is more mobile and independent, thus gaining a better quality of life.
---
Long Term Impact
Thanks to financial support, the foundation can help people with disabilities to become more independent and have a better quality of life.
---
What We Need To Do
We need to encourage every employee in our department to actively participate in our campaign (charity auction) to support this year's charity of the year.
---