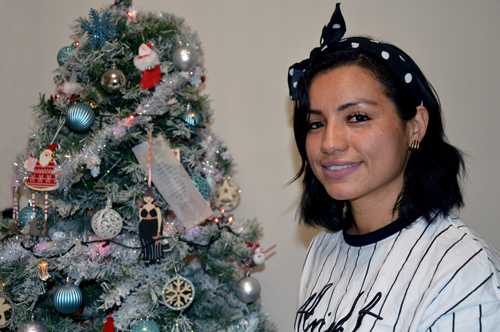 Das Leben ist nicht immer fair - deshalb möchten wir unsere gutherzige und grosszügige Freundin Karina und ihre Familie unterstützen. Sie hat vor ein paar Wochen die Diagnose Magenkrebs mit ungewissem Ausgang erhalten und steht vor schwierigen Herausforderungen. Die Chemotherapie setzt ihr sehr zu und die Krankheit schreitet rasch voran.
Karina ist vor ein paar Jahren aus Brasilien in die Schweiz gezogen, um sich hier ein Leben für sich und ihre drei Kinder aufzubauen. Ich habe sie als herzliche, humorvolle und fürsorgliche Nanny meines Sohnes kennen gelernt und als gute Freundin ist Herz geschlossen. Ihr Fleiss und ihre Motivation ihr Leben und das ihrer Kinder mit allen Hindernissen positiv zu gestalten, haben mich nachhaltig geprägt und beeindruckt. Ich möchte ihr und ihren Kindern in diesem Moment gerne helfen und in dieser unvorstellbar schwierigen Zeit Unterstützung bieten und suchen.
Life is not always fair - this is why we want to support our kind and generous friend Karina and her family. She was diagnosed with stomach cancer a few weeks ago. According to the doctors the outcome is uncertain and difficult challenges are lying ahead. Chemotherapy is taking its toll and the illness is progressing rapidly.
Karina moved from Brazil to Switzerland a few years ago to build up a new life for herself and her three children. As my son's nanny, I got to know her as a warm, humorous and caring person and we quickly became good friends. Her diligence and her motivation to positively shape her life and that of her children have left a lasting impression on me. I want to help and support her and her children in this incredibly difficult time.
READ MORE