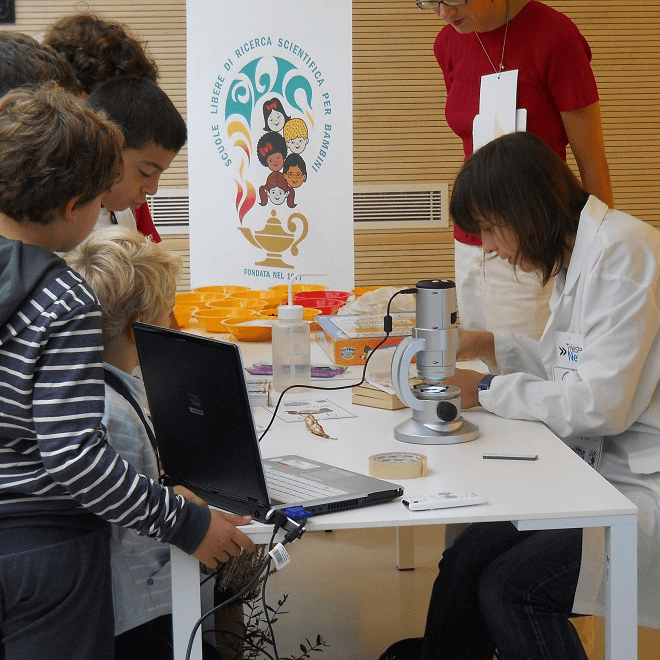 We want to raise awareness about Children's health in Triest, Italy by conducting workshops through out the year - Yoga classes, laboratory workshops and other events together with www.papamundi.it
READ MORE
---
Problem We Are Trying to Solve
Currently 30.3% of children in Italy are overweight. The percentage of obese children and adolescents has increased almost 3 times in the last 40 years (Analysis of the Higher Institute of Health in Italy: http://www.epicentro.iss.it/okkioallasalute/ ).
It is proven that children's eating style greatly affects their state and emotional and mental development. Poor nutrition generates attention deficiency, difficulty in learning and problems to concentrate. Additionally, the lack of exercise and regular movement affects the healthy development of children both physically, emotionally and mentally.
The awareness of the importance of the food and psycho-physical culture in education facilitates the children's development of their potentials in service of the needs they encounter in their immediate environment.
---
How We Are Going To Do It
On September 15 the Foundation ELIC will organize together with Invesciencias, and other no profit Foundation, a day of free activity for parents and children: "Day of the Child's Health" in the Verdi square of Trieste, from which ELIC will inaugurate a series of activities for a whole year:
- Organize weekly Mind&body yoga classes for adults and children (in collaboration with the House of Culture - Dr. David Ferriz Olivares)
- Organize Microscopy laboratory (monthly, in collaboration with Invesciencias)
- Conduct healthy-eating workshop with the Pappamundi educational game in schools (in collaboration with the schools of the province of Trieste, together with www.pappamundi.it
---
Who Benefits
Those who benefit from our activities are mainly children. On the one hand, the education of parents and teachers through our Yoga classes and information campaigns about the influence of eating habits that benefit children in their family homes and at school. On the other hand a group of children directly benefit by participating in the Pappamundi game workshops, scientific laboratories and Yoga classes for children.
---
Long Term Impact
Our long-term goal is to raise the awareness in the Trieste region for the necesity of a comprehensive education of children. It is necessary to understand the influence of a pisco-physical and nutritional education on the emotional and mental development of children that in turn facilitate their ability to become aware of their own potential and aspire to a life project that benefits their environment.
---
What We Need To Do
In order to increase our educational impact in the Trieste region by means of this project we need certain materials for the realization of events and courses:

- Buy 1 microscope (aprox. 1200 euro) for microscopy workshops

- Rent for expo space during the event "Day of the Child's Health" in September

- Rental room for body mind Yoga classes and microscopy workshops

- Material for the event (stand, tables, tapins etc.)

- Material for the Pappamundi workshops (large boards, cards ...)

- Material of diffusion: Announcements, Flyer, Standard, Posters etc.
---
Target: CHF 2'500
Raised: CHF 700
---
Fund Project
Start a Campaign
Champions
Supporters