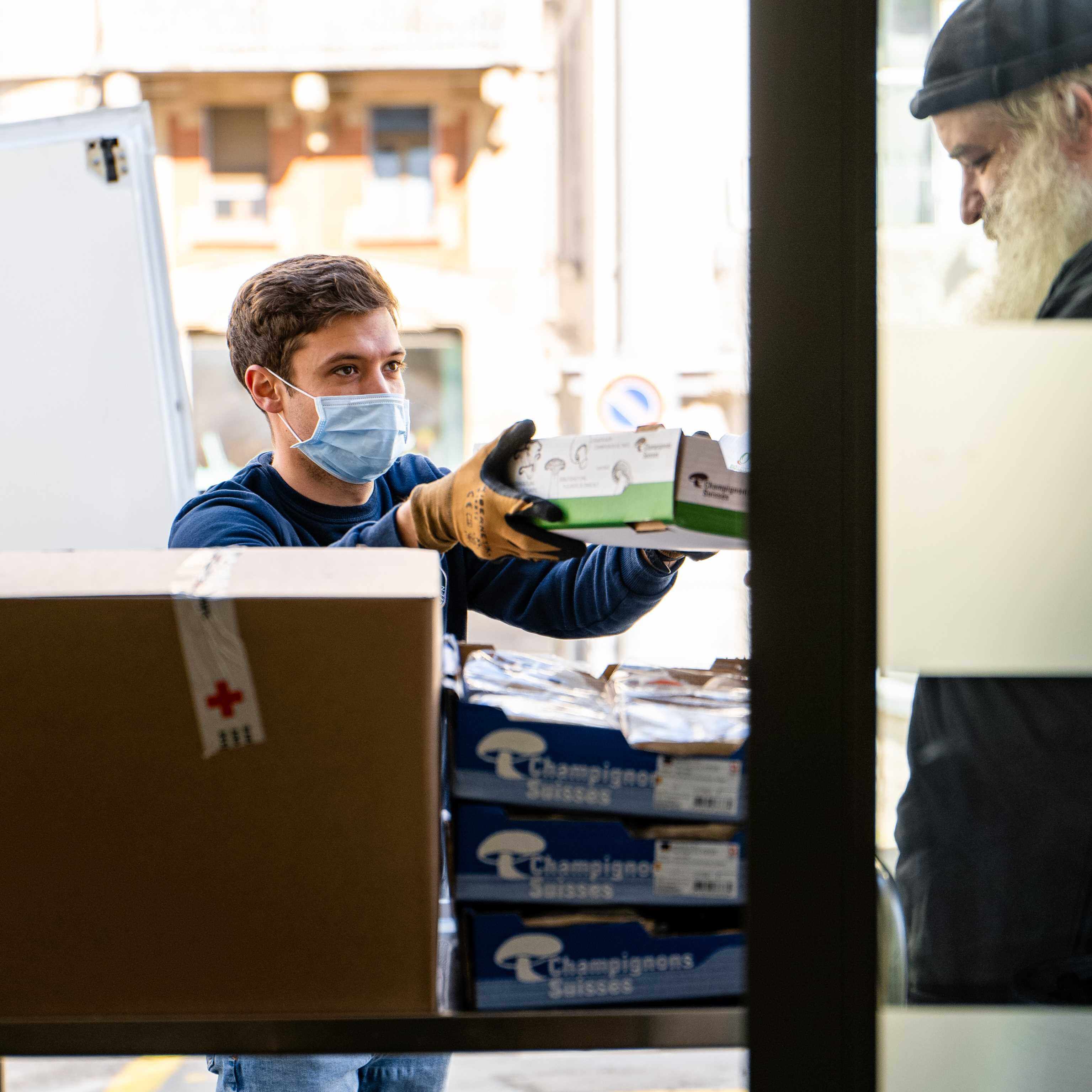 IC Charity Day goes virtual in 2020!
A key part of our IC Mission is "we act as teams". With the aim of fostering team spirit and doing good, we invite you to "team up for others" across departments and locations.
We are pleased to invite you to participate to a set of virtual sport activities across Switzerland as well as Dublin, Wroclaw and Luxembourg with the goal of supporting a charity in each location dedicated to those most affected by COVID–19.
Lets have fun, do good and be strong together!
READ MORE
---
Problem We Are Trying to Solve
Schweizer Tafel's work makes an important contribution toward the alleviation of poverty in Switzerland. Every day, the charity collects around 16 tons of surplus groceries in perfect condition from retailers and distributes the items to around 450 charitable institutions to benefit people in need. According to the Swiss Federal Statistical Office, there are around 650,000 people living at or below subsistence level in Switzerland. That is 7.5 percent, and unfortunately, this figure is trending upwards. One of the aims of the UN 2030 Agenda is to eradicate poverty worldwide. And we here in Switzerland are not exempt from this challenge. Plus the current challenge with the coronavirus pandemic has massively aggravated the situation.
---
How We Are Going To Do It
Through its work, it directly helps the disadvantaged and needy people in Switzerland. Surplus, but still perfect food is collected from large distributors and retailers and distributed free of charge to social organizations such as shelters for the homeless, street canteens and emergency shelters.
---
Who Benefits
People affected by poverty who can now enjoy a healthy hot meal or receive food at the institutions that Schweizer Tafel supplies.
---
Long Term Impact
Your donation is also a token of your solidarity with people affected by poverty in Switzerland.
---
What We Need To Do
You can easily make a donation here – with only three mouse clicks you can support a good cause.
---
UN Sustainability Goals Supported