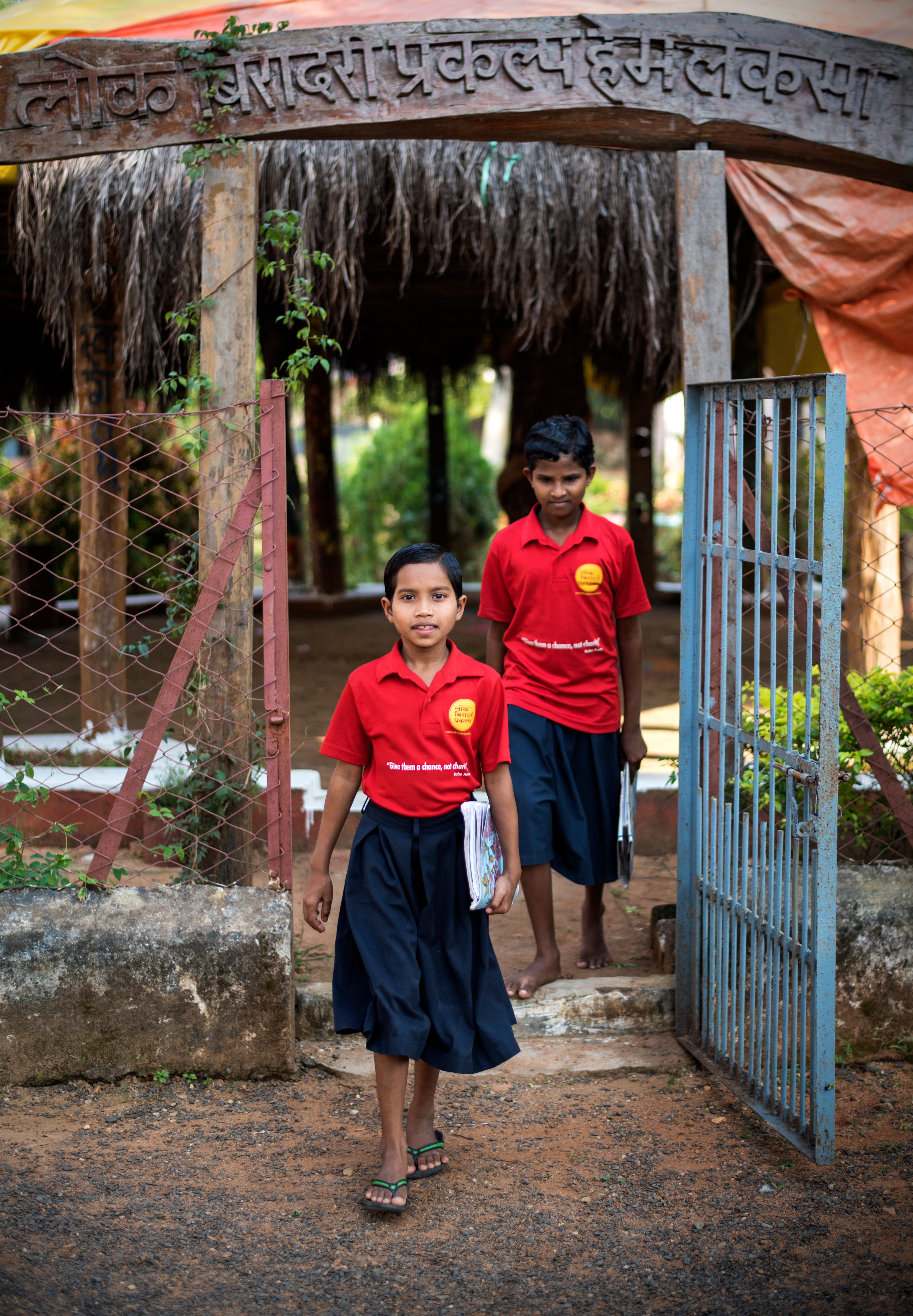 The project aims to awaken the local tribal communit (part of the Dandakarayna forest reserve in Maharashtra) and help stop their exploitation by providing them an education and hope for a better future.
In 1976, a tribal residential ashram started offering free education to around 500 children. The objective is to teach more than basic reading and writing skills, and to provide a solid base to make them aware of better methods of agriculture, better health care, hygiene and integrate in main stream life
READ MORE
---
Problem We Are Trying to Solve
We are supporting a school called 'Lok Biradari Prakal' in remote tribal village in India. Broadly we cover boarding, lodging and educational expenses of 100 students from underpriviledged background. The cost of this support is CHF 25'000.

With your help and donation, we can raise the yearly funding of 4 students.
---
How We Are Going To Do It
The Lok Biradari Prakalp is an NGO working in the remote tribal villages in Maharashtra, India.
Asha Zurich supoorts one of their schools and conduct regular site visits to the school to coordinate activities and usage of the funds.
We are supporting this school for last 8 years, and are very satisfied with the overall progress of students in this school. The school not only supports the regular education and nutritional support, but also promote scientific, health and environmental knowledge of the students by regularly organizing different activities.
The reports from the school over the years prepared by Asha Zurich coordinators can be found here (https://ashadocserver.s3.amazonaws.com/1134_LBP-site-visit-report2018.pdf).
---
Who Benefits
The underpriviledged tribal children particularly from Madia Gond tribe in the district Gadchiroli, Maharashtra, India.
---
Long Term Impact
Educating underpriviledged children and providing proper nutrional support for them.
---
What We Need To Do
Provide funding to support 4 childern for one year. We monitor the project and make regular site visits to check the development of the students .
---
Target: CHF 1'000
Raised: CHF 575
---
Fund Project
Print Project Details
Follow Project
Share Project
Start a Campaign
Champions
Supporters