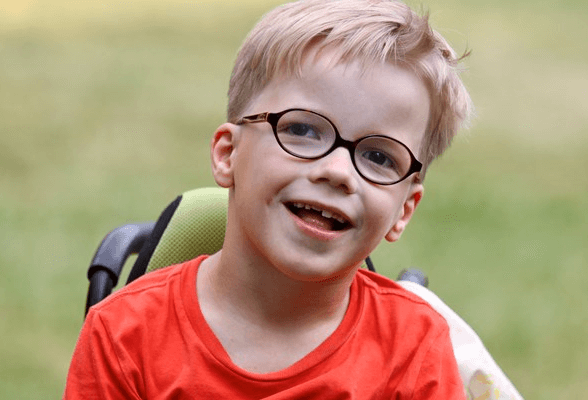 Football connects and the shared sporting experience is an important element of integration. For the 52nd time, Credit Suisse is organizing and supporting sporting exchanges between employees at its European locations. This year, charity football will take place June 22nd, 2019 in Geneva - at Stade des Cherpines à Plan-les-Ouates.
The focus is not only on round leather, but also on the idea of charity. All participating teams organize a fundraising event and donate it to a local charitable organization of their choice. The team from Zurich supports the association Hilfe für hirnverletzte Kinder - hiki for short.
READ MORE
---
Problem We Are Trying to Solve
The brain is one of the most important, but also most vulnerable organs of human beings.
If it is injured, the consequences are often far-reaching. Children can also suffer brain injuries - be it before, during or after birth, or later during childhood caused by an accident or a disease.
Regardless of the severity of the impairment and whether it is congenital or acquired, this brings great uncertainty, many worries and open questions for the parents concerned. The everyday care for their brain damaged children is often exhausting, 24 hours a day, 365 days a year. At the same time, they must manage time-consuming administrative topics - for example on insurance issues or take decisions on complex medical issues and therapies.
---
How We Are Going To Do It
Hiki provides professional support in form of advice, relief and networking.
---
Who Benefits
Children and youngsters with a brain damage, their parents and brothers and sisters.
---
Long Term Impact
The aim of hiki is to relieve the burden on families and to support them in their efforts to look after the child at home in the familiar environment and to optimally promote its development.
---
What We Need To Do
Please join us. Every donation counts!

Because hiki's services such as relief and financial support for alternative forms of therapy are not financed by the state. In order to continue the complex projects, hiki is dependent on donations. They cover over 90 percent of the expenses. The Zewo seal of approval guarantees that the funds are used carefully and efficiently.
---
Target: CHF 15'000
Raised: CHF 11'440
---
Fund Project
Start a Campaign
Champions
Supporters