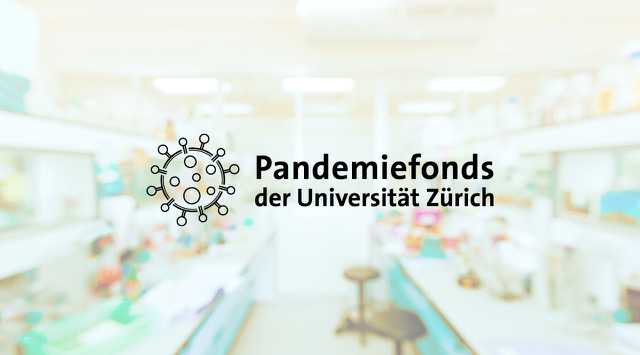 In the face of the current crisis, we need fast-moving research that provides scientific foundations for important political and economic decisions. Researchers at the University of Zurich have the skills, experience and knowledge to make a vital contribution to tackling the coronavirus crisis. Several research projects have already begun, and others are at the starting gates. Help turbocharge their progress by making a donation!
READ MORE
---
Problem We Are Trying to Solve
Studies that provide scientific findings to help politicians and businesses develop an optimal exit strategy from the current lockdown have high priority. There is also a need for research that prepares us better for future pandemics.
---
How We Are Going To Do It
The following three urgent research projects need donations to cover their funding shortfalls:
Representative antibody tests (Prof. Milo Puhan and Prof. Jan Fehr of the UZH Epidemiology, Biostatistics and Prevention Institute)
People in all age groups will be tested for coronavirus antibodies, with coordination across Switzerland to ensure that the data is comparable. The study will be carried out by the University of Zurich and the Swiss School of Public Health (12 universities and institutions throughout Switzerland).
The goal: Generating reliable figures on the spread of the coronavirus in Switzerland.
How it's useful: Providing a foundation for political decisions that is based on the actual epidemiological situation, allowing for an exit from the current lockdown as soon as possible.
Study of Covid-19 patients at the University and UniversityHospital Zurich (Dr. Onur Boyman, director of the Department of Immunology)
Blood tests will be conducted on Covid-19 patients at the UniversityHospital Zurich and the University of Zurich. All critical factors of the immune system will be analyzed in order to better understand the immune response in people infected with Covid-19.
The goal: Better treatment options for patients who experience severe disease progression.
How it's useful: The findings can be used to identify people at risk of a severe progression of the disease. Patients with weak immune responses can be treated with antiviral drugs while those with overly strong immune responses can be treated with anti-inflammatory medication.

Support the development of vaccines (Prof. Alexandra Trkola, director of the Institute of Medical Virology)
It is not yet known why people have such different reactions to the new coronavirus. It also remains unclear how long coronavirus antibodies protect people from getting infected again. An interdisciplinary team from UZH, UniversityHospital Zurich and University Children's Hospital Zurich will use new methods to decode the antibody response in ill and recovered patients.
The goal: Developing valuable tools in the fight against Covid-19.
How it's useful: We want to learn from the antibody response of those who have been infected in order to support the development of vaccines, therapeutic antibodies and plasma therapy.
---
Who Benefits
Our research can provide relief to all the people and companies suffering from the economic shutdown by helping to find a swift exit from the current crisis. Additionally, there are over 2 million people in Switzerland who are at higher risk for severe illness. This research can improve their treatment options.
---
Long Term Impact
Scientific findings on Covid-19 lay the groundwork for a safe and swift exit strategy (damage control) and for better preparation for future pandemics (prevention).
---
What We Need To Do
Our goal is to greatly accelerate urgent research on the Covid-19 pandemic with a swift initial injection of an additional CHF 500,000 in private donations.

We are asking people to contribute what they can to the University of Zurich Pandemic Fund. In the end, numerous smaller donations of CHF 100 have the same impact as a single large donation of CHF 100,000.

If we join forces, we can overcome this crisis. Thank you for your support at this critical time!
---