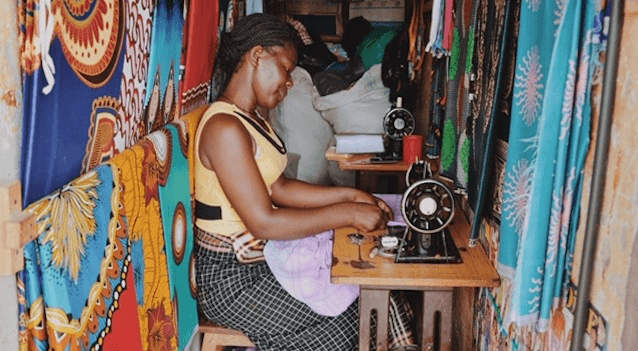 As I make my living in Switzerland, I decided to manage this Charity Project launched by my friend Sylwia Palgan here. She is currently based in Uganda teaching children and collecting money for 4 lonely mothers and 2 other young women, who dream about finishing their education. Big up for my brave girl Sylwia! <3
READ MORE
---
Problem We Are Trying to Solve
Four of them, largely due to lack of self-awareness, naivety and lack of education, have become mothers at a very young age. In addition, they were abandoned by the fathers of their children. If the closest family was not involved in helping them, they would not have anything to feed them for. The other two girls do not have children, but their good start in the future leaves no illusions. Each of these girls comes from a large family. Their standard of living does not even belong to the average middle class. They can not afford more than they need to survive.
---
How We Are Going To Do It
Currently my friend Sylwia is being involved in a voluntary work in Uganda, more precisely in the town of Kayabwe on the equator. She has been staying with two wonderful people bestowed loving hearts and huge amounts of energy to act. Initially, she was supposed to deal only with children in the development center, which had been established thanks to the help of the local community, including the family she has been staying with, Shimon and Hariett. The Center has been developing for several years, also thanks to Shimon, who invites volunteers from various parts of the world to work together with them and the whole team for the benefit of the youngest
---
Who Benefits
The 6 girls' short biographies:
JUSTIN:
Justin is 20 years old and, like the rest of the project participants, comes from a small village of Kayabwe in Uganda. She is the eldest sister to Kevin, Edwin, Henry, Phiona and Ronald, and mother for a two-year-old Majorine. As many women in Africa, she was abandoned by a father of her child just after it's birth. Nonetheless, Justin belongs to the group of lucky people since she can rely on the support from parents, which, however, due to the size of the family is very limited. The only real opportunity to gain financial independence and relieve the loved ones is to complete the vocationalcourse. Justin chose tailoring - as she says, only because of the possibility of a dignified life.
TEDDY:
Teddy is 22 years old and has two wonderful children (4 years and 2 years). She was left alone by her partner after the birth of the second child. Her biggest and, in fact, the only dream is to have her own hairdressing salon, which will help her relieve the family.So far, the only source of income for her, the children and her mother is a sister who works in a store in the Capital City The father who previously Provided for the family, passed away.
EMIRINA:
20-year-old Emirina is a mother for 8 months old Morice. She lives with her mother and 6 siblings. Unlike Justin, Teddy and Hellen, she was not abandoned by the father of her child, but they do not have enough funds to live together. Her biggest dream is to become a hairdresser and open a hairdressing salon. She would like to help girls in a similar situation thanks to the skills she will have a chance to gain, and to be able to create a real home for Morice.
DIANA:
Diana is 19 years old and she has not even graduated from elementary school due to her difficult financial situation. Currently, she lives with her four sisters, mother and grandma unfortunately her father died. She would like to finally obtain a knowledge that would allow her to get up from the wooden bench in front of the house and make money herself. In her opinion, the best thing that she can learn is hairdressing. Later, she would like to teach others to help girls like her ass well.
KATHARINA:
Katharina, like Diana, is a teenager (14 years old) who did not have the opportunity to continue her education because of the difficult financial situation at home. She lives with her mother, father, 6 sisters and brother. Just like her friends, she would like to become a hairdresser and open her own salon. Her biggest dream is traveling, however, due to her current situation, it seems to be unrealistic at the moment.
HELLEN:
Hellen is 21 years old and she gave birth to Gabriella 3 years ago. She was then abandoned by the father of a boy who did not want to take the responsibility. She has never met him again ever since. She has 7 siblings, whom he looks after. Her dreams are to become a hairdresser, to save money, and to go to the United States or Canada.
---
Long Term Impact
Sylwia wants to emphasize that neither in this project nor even in her life she does not want to focus on giving money and accustoming people to receive it when they ask for. These girls do not ask for it. Let's get it out and let them show how education can change their whole lives. By giving them a chance to grow, we give an example to their children who are the future.
If we want to help local children who make our hearts melt, let's help their moms to become an example of strength and independence first. After all, they are the ones from whom they will learn the most.
---
What We Need To Do
To all big-hearted people here in Switzerland! Thank you for showing interest in our project!

The cost of studying far exceeds the possibilities of families who look after these girls. The year of study here is divided into two semesters, each of them costs 200$. Two years of study is a chance for each of these girls to acquire skills allowing them to find a job, to support and keep themselves and their children, to relieve the family and to gain independence.

Thank you for all the support and so much love!!!

Sylwia & Kasia
---