Collaborating in a
connected world
More and more clients, shareholders, and employees want companies to act responsibly, support local communities and social impact projects. Companies that understand and embrace this need are poised not only to hire and retain the best talent, but also profit from customer loyalty.
Rather than developing individual solutions and networks, why not work together and learn from each other ? Why not pool our resources to really help drive change ?
CONNECTING NON-PROFITS, COMPANIES
AND VOLUNTEERS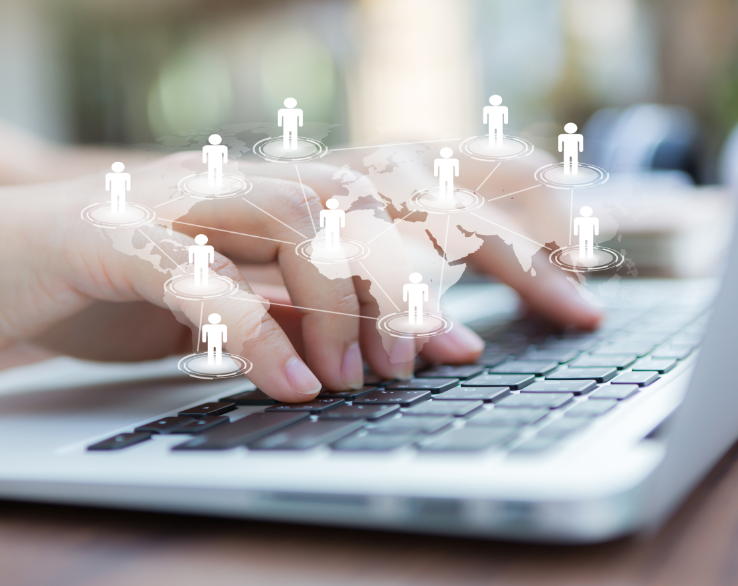 Non-profits need support from companies and employees to help achieve their mission.
Partner companies can plug into a trusted network and empower their employees to engage / support non-profits.
Volunteers can launch fundraising campaigns, and also apply their professional skills to support non-profits with their operations.
The Copalana ecosystem for social impact brings it all together - an integrated solution where everyone can connect and get started.
Ecosystem
for social impact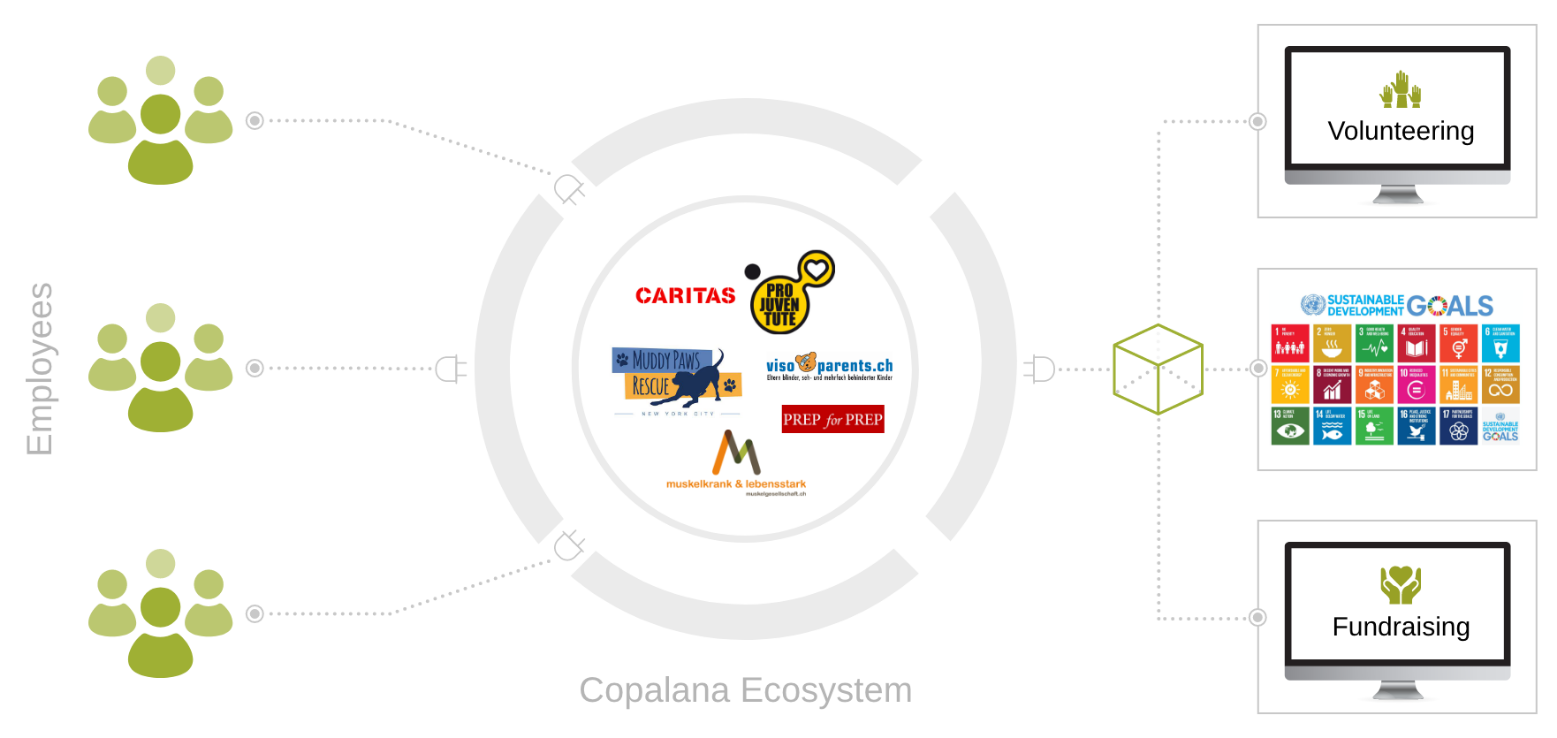 Key Capabilities
Key capabilities non-profits require to drive change:
> Fundraising / Crowdfunding
> Skills based Volunteering
Copalana provides an integrated solution for both.
UN SDGs
Platform is aligned to the UN SDGs so that everyone speaks the same language.
Non-profits and projects are aligned to the 17 UN goals
Vetted Non-Profits
Non-profits are vetted before they join the platform.
Corporate partners can invite organizations they work with or leverage those already connected to the ecosystem.

Non-profits
Register your non-profit to use our fundraising and volunteer marketplace capabilities for free

Corporates
Sponsor our tech-for-good team, plug into our ecosystem and start to engage your employees

Volunteers
You are the ones that really make it happen. Use your creativity and skills to help directly support the non-profits