Three ways to make a difference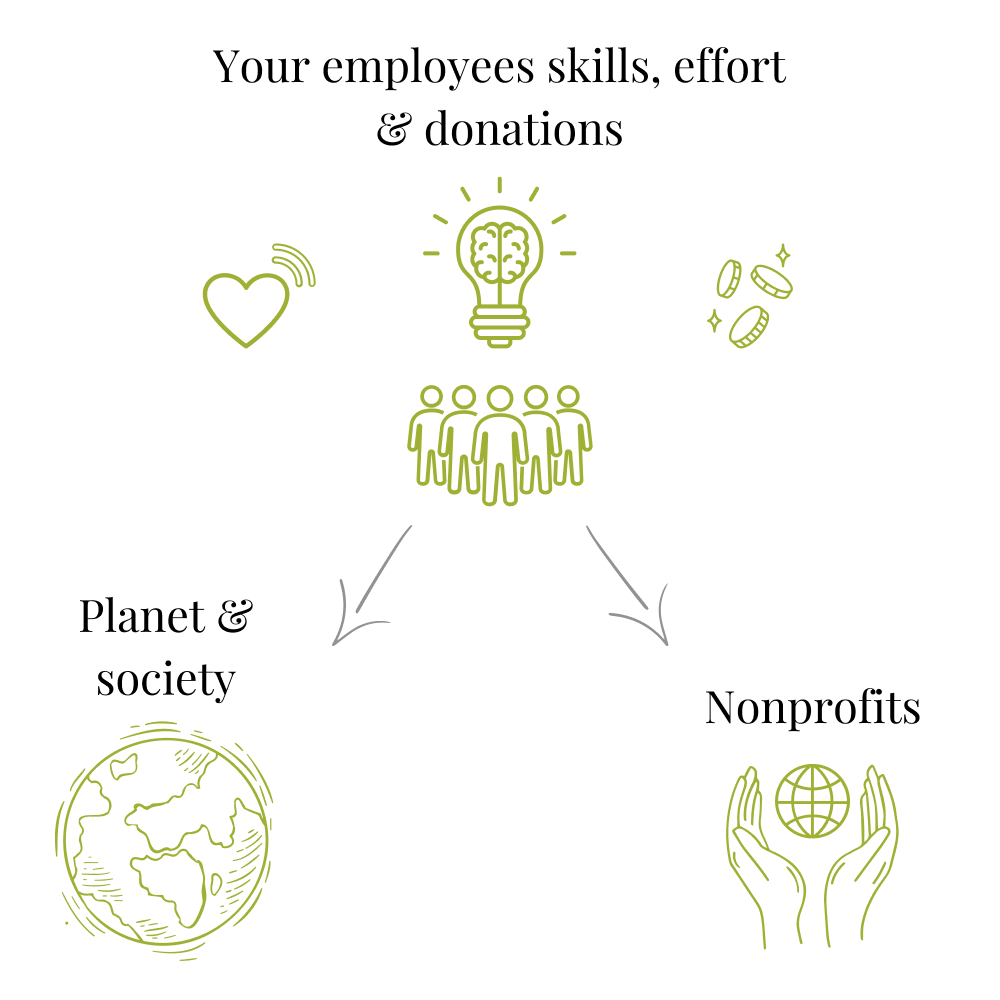 Join Copalana. Discover a better way to give.
Copalana is the feature-rich social impact platform that helps you contribute to the planet and build a more socially conscious brand and culture, all with a minimum of fuss.
We connect you with local and global nonprofits doing incredible work, then provide you with all the tools and knowledge you need to give, in a way that aligns with your company's goals.
It's time to create a more rewarding and motivated workplace. It's time to give, to the planet and your employees.
Company partners
Inspire. Support. Thrive.
Allowing your employees to give their time, skills, and funds to a worthy cause enriches their lives and provides them with greater purpose and meaning
An inspiring workplace fosters inspired employees, who will want to contribute even more to your company's success
Greater job satisfaction helps attract, and hold on to, a dedicated and motivated workforce
More and more employees demand flexibility, personal development, and an employer that cares about the world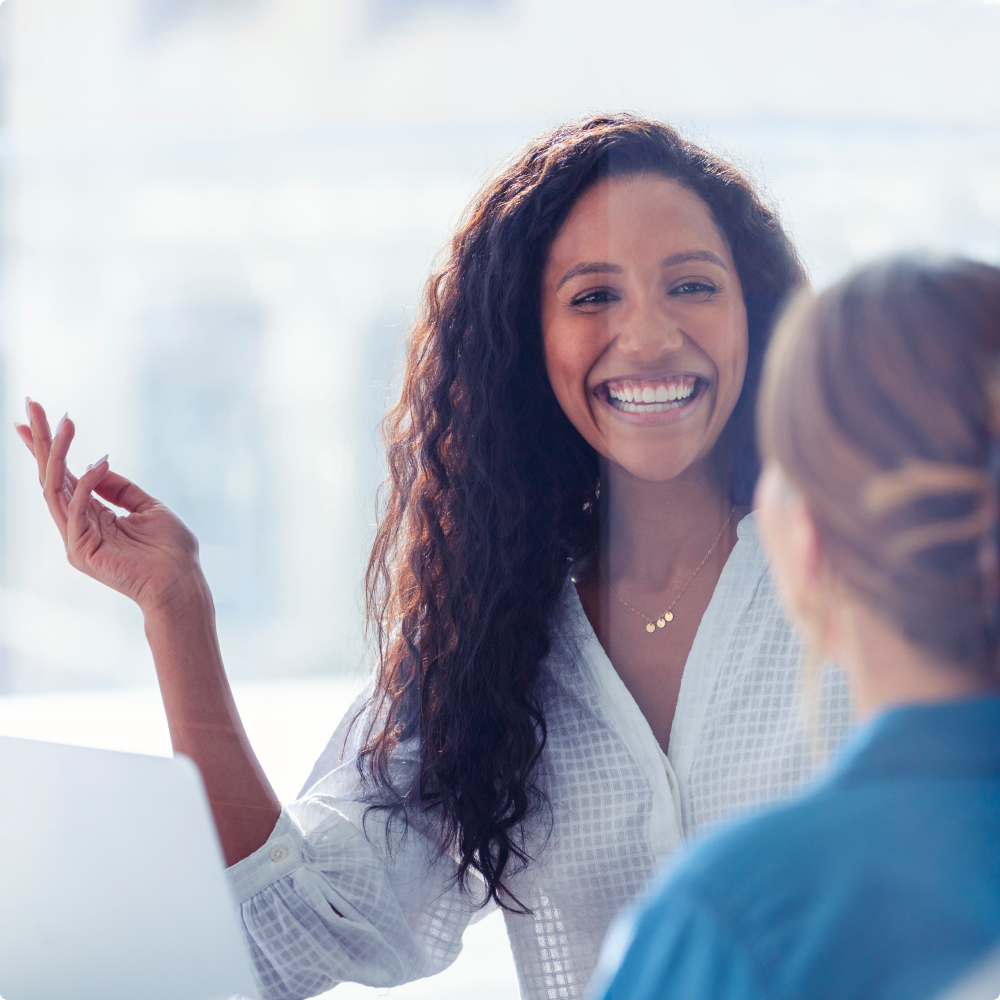 Employee engagement made simple
Support your workforce and over 300 nonprofits through a range of volunteering and fundraising opportunities. All on one feature-rich, easy-to-use platform.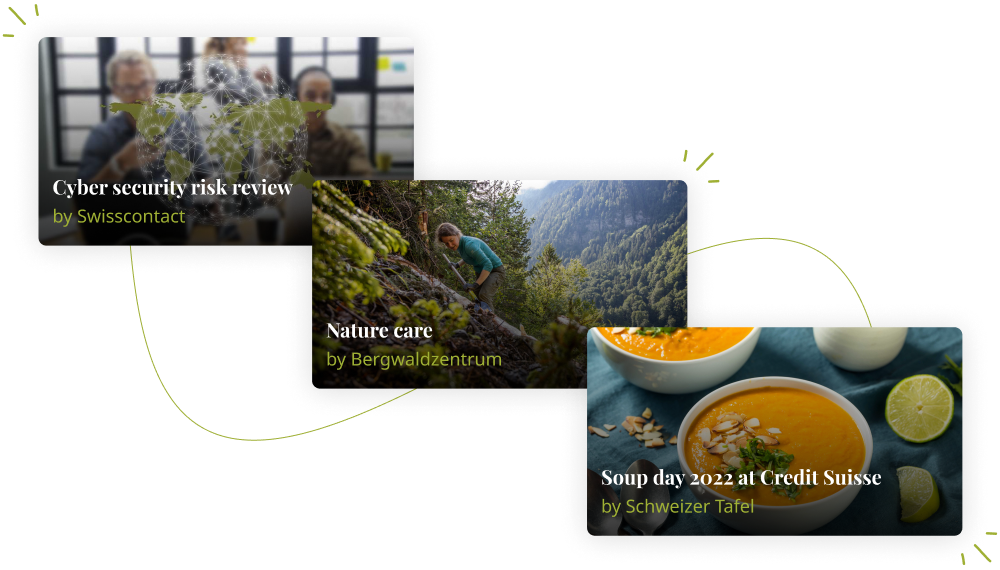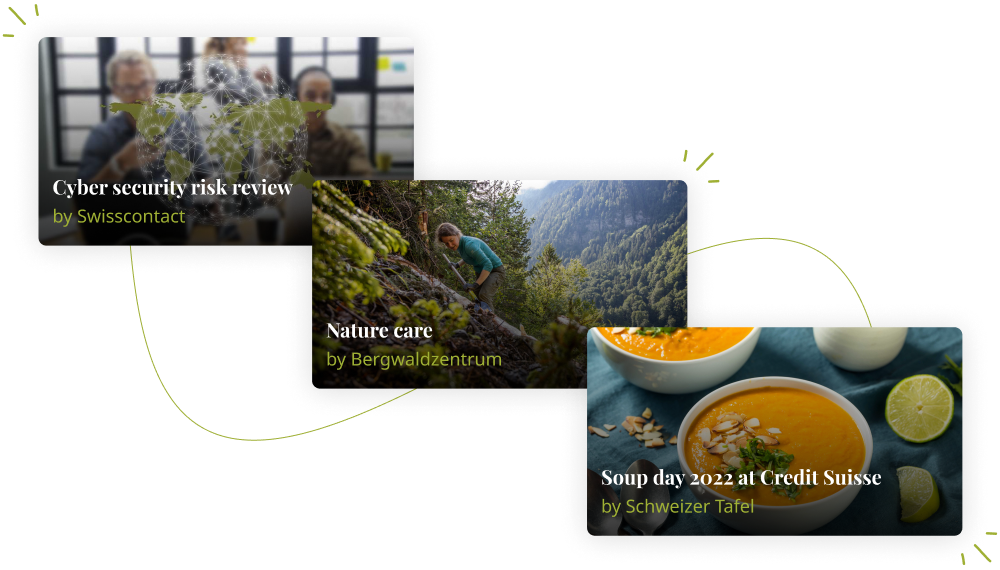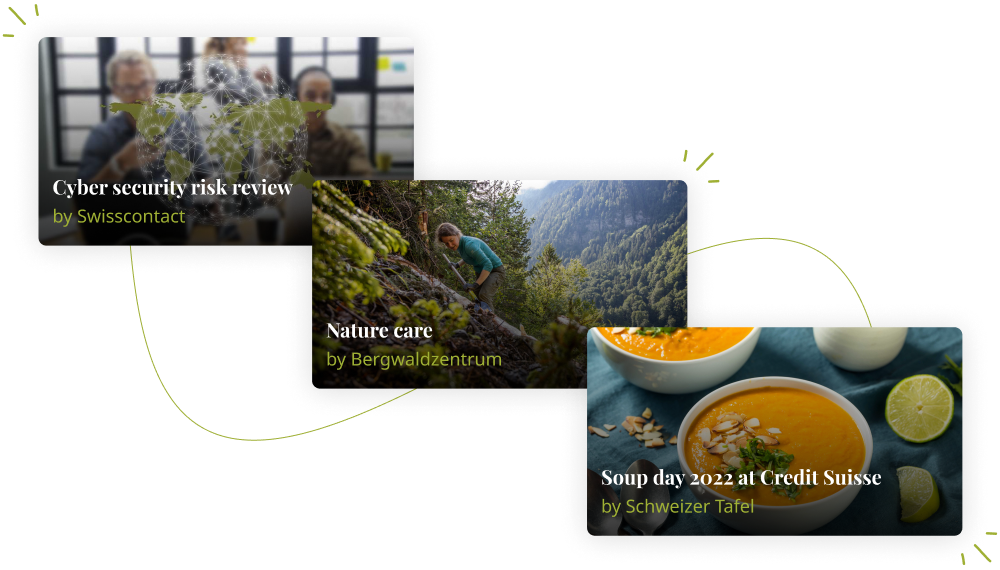 Amplify your impact. Minimize your workload.
Developed in close partnership with global CSR leaders, our advanced platform features make your team's lives easier and maximise effectiveness.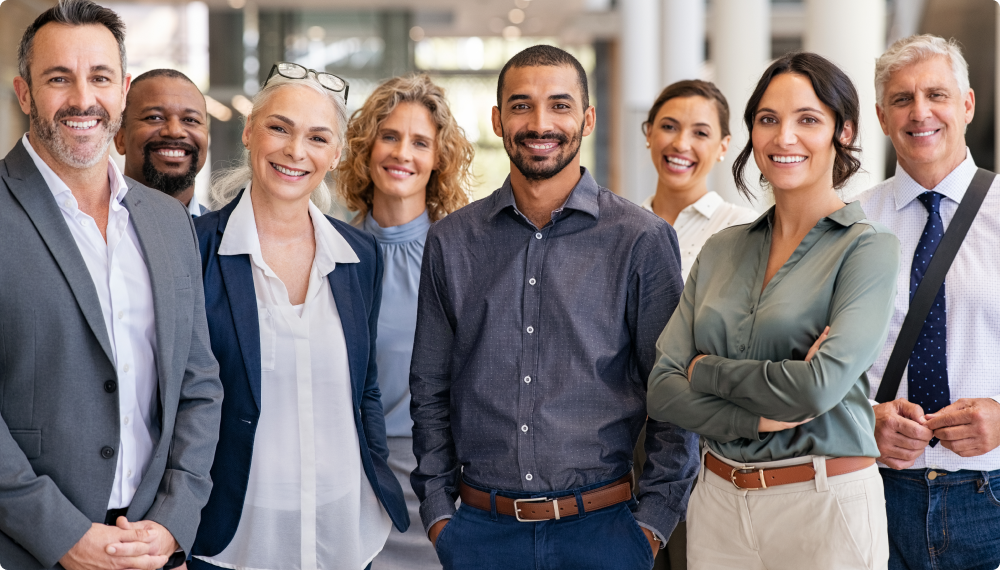 The impact our community has made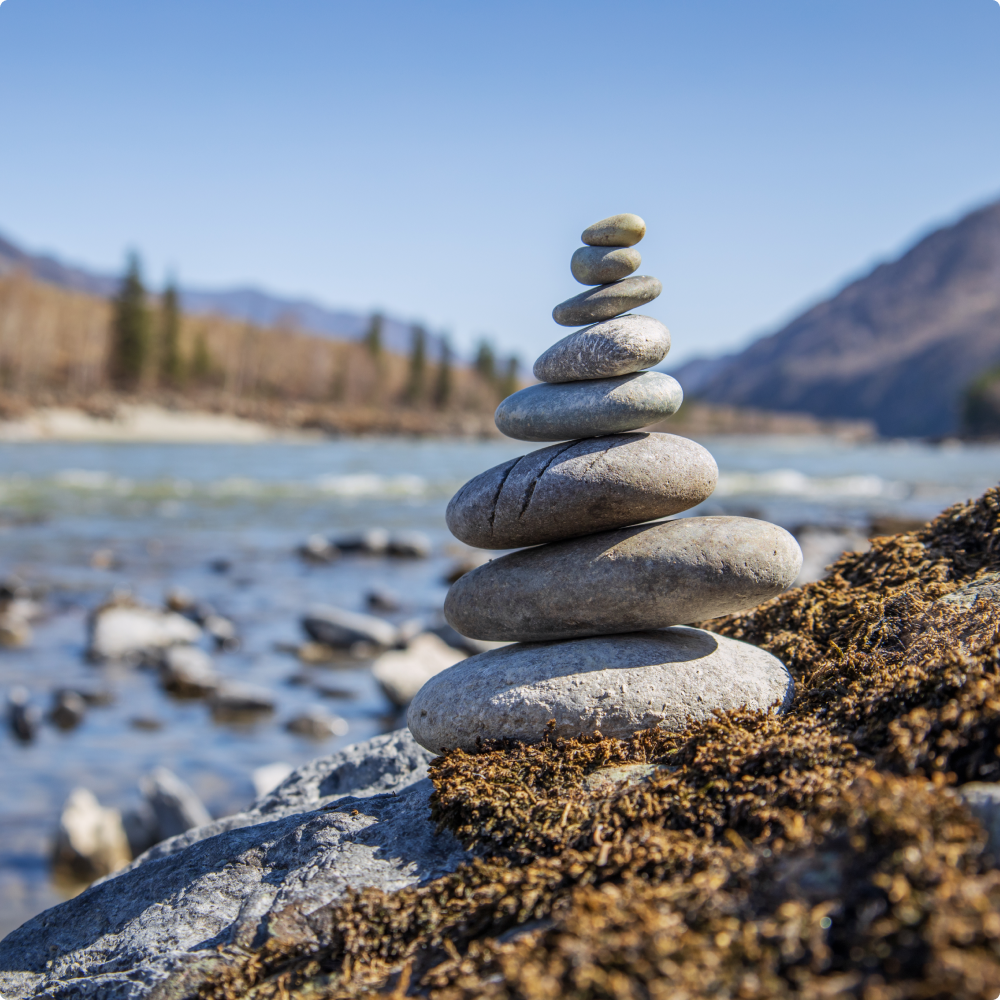 Turn responsibility into opportunity
Social responsibility is about more than just lowering your footprint. It's also about contributing to the community and greater good.
Modern society expects more from our companies. Those with more power are asked to assume more responsibility towards society and the planet.
Customers and shareholders gravitate to companies that lead with positive actions, like corporate volunteering. Build a brand they can trust, and they will reward you.
How we contribute
Transparency. All nonprofits using our crowdfunding capabilities can share status updates on their projects and let you know how the funds are being spent.
Vetting. All of the nonprofits on our platform are thoroughly checked to ensure your contributions are in safe, trustworthy hands.
Free of charge. Individuals and the nonprofits don't pay any fees for using our platform, ensuring more funds go to the right places.
Our purpose is to revolutionize the way companies and volunteers can help nonprofits.
People Copalana