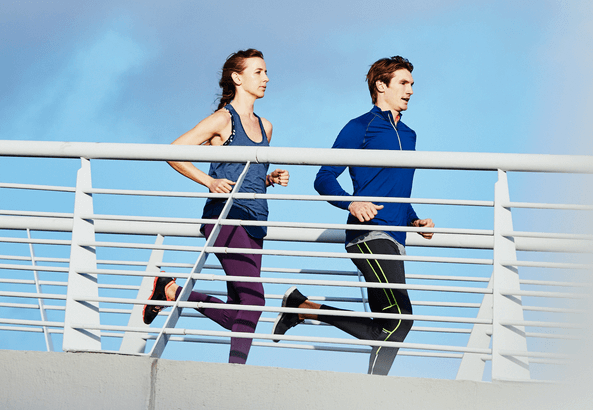 We would like to invite you to join CHARITY NIGHT MARATHON WALK 2019 - the challenge of walking the marathon distance within the time limit of 10hours and raising funds for the Charity of the Year 2019: Hospice for Children of Lowe Silesia "Formula Dobra". The recommended donation/registration fee is 10PLN per participant. Moreover Credit Suisse Poland will donate 1PLN per every kilometer done by every participant during the event. Apart from that noble engagement, it will be a chance for you to demonstrate your resilience to physical endeavor and to improve your belief in yourself to achieve something not common.
Please note, it is not going to be a rivalry between the participants, we are not going to compete against each other. There is a common goal to walk that distance by the whole group and not to exceed the 10h time limit. Thus, we will be all together competing only against distance and time and the team spirit should prevail over individual feats. We will be walking at night non-stop for 10 hours and not speeding just to spare and adequately distribute our energy in order to avoid exhaustion, which could prevent us from achieving the final goal. We will make only three 20 minute breaks for drinking and refreshments at designated refreshment points. Now, as there is much time ahead of the challenge, you may take this opportunity to prepare well in the meantime. Physical fitness and stamina are essential here.
We will start the event on Friday, May 31st in the afternoon at 8 p.m.,
in Warsaw at the corner of al. Jerozolimskie and Marsza?kowska street (in front of the metro station Centrum on so called "Patelnia") and in Wroclaw from the site nearby Grunwaldzki Center (a path for walkers and bikers at Most Szczytnicki and Orlen Petrol station ) and hopefully complete the walk in both locations on the following day shortly before 6 a.m.
Challenge accepted?
Cheer the participants and motivate them by donating for Credit Suisse Poland 2019: Hospice for Children from lower Silesia "Formula Dobra"
--------------------------------------------------------------------------------------------------------------
Wywanie: mamy do przejscia dystans maratonu w czasie 10 godzin; zbieramy pieniadze dla Hospicjum dla Dzieci Dolnego Slaska "Formula Dobra". Rekomendowana oplata wpisowa dla uczestnikow wynosi 10 zl. Dodatkowo firma Credit Suisse Poland doplaci 1 zl za kazdy pokonany przez kazdego uczestnika kilometr. Marsz jest okazja do zaangazowania w dzielo charytatywne, ale i tez sprawdzenia wlasnej wytrzymalosci.
Uczestnicy nie rywalizuja miedzy soba, ale wspolnie przejda cala trase w czasie nie przekraczajacym 10 godzin. Chcemy zmierzyc sie z dystansem i czasem, a nie soba nawzajem. Dlatego planujemy isc spokojnym tempem, nie scigac sie i dobrze rozlozyc sily na cala trase marszu. Planujemy trzy 20-minutowe przerwy regeneracyjne w wyznaczonych punktach.
Zaczynamy w piatek, 31 maja o 20.00.
W Warszawie na skrzyzowaniu al. Jerozolimskich i Marszalkowskiej (przed stacja metra Centrum na tzw. "Patelni").
We Wroclawiu w poblizu budynku Grunwaldzki Center (na sciezce rowerowej przy Moscie Szczytnickim na stacji benzynowej Orlen).
Zamierzamy zakonczyc marsz w tych samych miejscach 1 czerwca przed 6.00 rano.
Dopinguj uczestnikow marszu wplacajac darowizny dla "Formula Dobra".
READ MORE
---
Problem We Are Trying to Solve
One of the most frequently reported need by families is rehabilitation that minimises the illness' symptoms and physical complaints, mostly relieves from pain. Physical activity also helps to improve body efficiency, help maintain adequate weight, positively affects immunity and wellbeing. Massage performed by physiotherapists improves vascularisation and oxygenation. It also accelerates metabolic processes in all parts of nervous system. It relieves increased muscle tension. Palliative patients often need physiotherapist's help to change body position and perform breath stimulating exercise.
------------------------------------------------------------------------------------------------------------
Jednym z najczesciej zglaszanych przez rodziny potrzeb jest zapewnienie ich dzieciom rehabilitacji. Fizjoterapia zmniejsza dolegliwosci zwiazane z choroba, a przede wszystkim usmierza bol. Aktywnosc fizyczna poprawia tez wydajnosc ciala, pozwala utrzymac prawidlowa mase, pozytywnie wplywa na odpornosc i samopoczucie.
Masaze przeprowadzane przez fizjoterapeutow poprawiaja unaczynienie i dotlenowanie organizmu, przyspieszaja procesy metabloliczne we wszytkich czesciach ukladu nerwowego i zmniejszaja podwyzszone napiecie miesniowe. Pacjenci objeci opieka paliatywna czesto potrzebuja pomocy fizjoterapeuty, by zmienic pozycje ciala i wykonac cwiczenia oddechowe.
---
How We Are Going To Do It
We want to collect money to fund at least 1 additional hour of rehabilitation per kid.
70PLN * 100 kids = 7'000PLN. That would be a great present for kids for Children's day on June 1st.
------------------------------------------------------------------------------------------------------------
Chcemy zebrac srodki na oplacenie przynajmniej 1 dodatkowej godziny rehabilitacji dla kazdego dziecka.
70zl * 100 dzieci = 7'000zl. Bedzie to wspanialy prezent dla malych pacjentow z okazji Dnia Dziecka.
---
Who Benefits
Stowarzyszenie Medyczne Hospicjum dla Dzieci Dolnego Slaska/Association Hospice for Children from Lower Silesia: "Formula Dobra" is a home hospice providing holistic care to incurably - terminally ill children. Their team consists of over 50 people, including among others medical staff, psychologists, physiotherapists, all of them having many years of experience in caring for hospice patients as well as their parents and siblings.
------------------------------------------------------------------------------------------------------------
Stowarzyszenie Medyczne Hospicjum dla Dzieci Dolnego Slaska "Formula Dobra" to domowe hospicjum dla nieuleczalnie chorych dzieci zapewniajace im holistyczna opieke. Zespol "Formuly Dobra" liczy ponad 50 osob, m.in. lekarzy, psychologow, fizjoterapeutow, posiadajacych wieloletnie doswiadczenie w opiece nad pacjentami hospicyjnymi, ich rodzicami i rodzenstwem.
---
Long Term Impact
Practice shows that patients with incurable illnesses need to have rehabilitation run at home (visiting rehabilitation centres creates too big risk of infectious complications). This form of support is very expensive, and in most families that take care of an ill child one parent doesn't work. The cost of one hour of rehabilitation is approximately 70 PLN and it's a serious financial burden for the family. Hospice currently tries to ensure that each child has at least one hour of rehabilitation per week. This is a minimum answer to the families' needs.
------------------------------------------------------------------------------------------------------------
Doswiadczenie pokazuje, ze nieuleczalnie chorzy pacjenci musza miec rehabiltacje prowadzana w domu (wizyty w osrodkach rehabilitacyjnych narazaja ich na zbyt duze ryzyko infekcji). Jedna godzina rehabilitacji kosztuje ok. 70 zl i powaznie obciaza domowy budzet rodziny chorego dziecka. Hospicjum stara sie zapewnic kazdemu dziecku co najmniej 1 godzine rehabilitacji na tydzien i choc w minimalnym stopniu wyjsc naprzeciw potrzebom rehabilitacyjnym pacjentow.
---
What We Need To Do
Donate for this great cause.

------------------------------------------------------------------------------------------------------------

Wlacz sie w ten wspanialy projekt i wplac darowizne
---