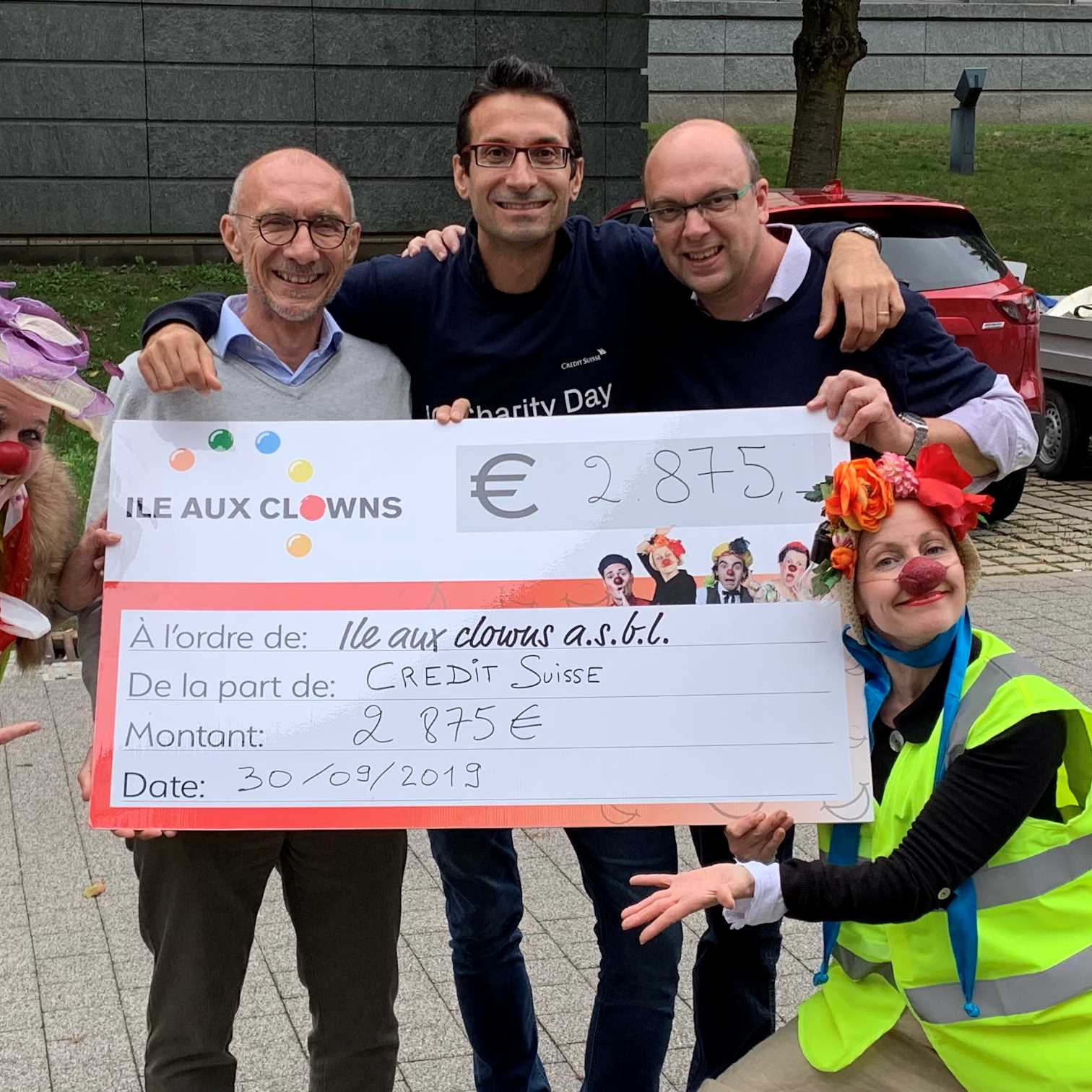 Ile Aux Clowns is a luxemburgish association which tries to enhance the daily life of children and/or people who are facing a difficult situation.
READ MORE
---
Problem We Are Trying to Solve
Adults of Associaition Ile Aux Clowns do not have the ambition to act as "doctors" as their aim is not a medical one. They simply concentrate on the human side and try to provide a smile on children and adults in difficult situation.
---
How We Are Going To Do It
The funds raised by CS employees within IC Team Luxembourg will be used for supporting this very important program.
---
Who Benefits
Children, young people and adults who need help.
---
Long Term Impact
Children, young people and adults who suffer from a difficult situation are thanksful to Ile Aux Clowns to provide them a moment of happiness in their difficult situation.
---
What We Need To Do
To fundraise for this great initiative at the "ICCharity Days" which will take place on a virtual basis on 23rd June (coach will be Stéphane Crichton about Martial Arts like judo, Kung-Fu and Brasilian Jiu-Jitsu) and on 24th June (coach will be Pragya Kothari about Yoga and self-body control)
---